Learning From Worked Example : Pengaruh Worked Example (We) Dalam Meningkatkan Kemampuan Representasi Matematis Peserta Didik Pada Materi Direct Current Circuit
Keywords:
worked example, Account Representative, direct current circuit
Abstract
Hubungan Matematika pada fisika dalam pembelajaran sangatlah erat dikarenakan matematika merupakan fundamental dasar dari fisika itu sendiri, sehingga kemampuan peserta didik dalam merepresentasi matematika pada pembelajaran fisika sangatlah ditekankan.
Penelitian ini bertujuan untuk mengetahui pengaruh worked example dalam meningkatkan kemampuan representasi matematis peserta didik pada materi direct current circuit dilihat dari partial eta square pada Anava Mixed Design - General Linear Model (GLM). Jenis Penelitian adalah penelitian kuantitatif dengan metode penelitian eksperimen. Desain penelitian yang digunakan adalah Pretest-Posttest Mixed Design dengan kelompok eksperimen - control. Sampel yang digunakan adalah masing-masing 37 peserta didik pada kedua kelompok. Teknik pengambilan sampel yang digunakan adalah cluster random sampling. Instrumen test yang digunakan adalah Tes kemampuan representasi matematis sebanyak 12 soal essay. Hasil Penelitian menunjukkan terdapatnya perbedaan peningkatkan yang signifikan anatara kelas control dan eksperimen, dimana worked example mampu meningkatkan kemampuan representasi matematis dengan efektifitas sebesar 71,1 % berdasarkan output partial eta square pada kelas eksperimen sedangkan pada kelompok control diperoleh efektifitas sebesar 60,2 %
Downloads
Download data is not yet available.
References
Yeatts FR, Hundhausen JR. Calculus and physics: Challenges at the interface. Am J Phys. 1992;60(8):716–21.
Cui L, Rebello NS, Fletcher PR, Bennett AG. Transfer of Learning from College Calculus to Physics Courses. Proc Annu Meet Natl Assoc Res Sci Teach. 2006;
Vinitsky-Pinsky L, Galili I. The Need to Clarify the Relationship between Physics and Mathematics in Science Curriculum: Cultural Knowledge as Possible Framework. Procedia - Soc Behav Sci [Internet]. 2014;116:611–6. Available from: http://dx.doi.org/10.1016/j.sbspro.2014.01.266
Dunn JW, Barbanel J. One model for an integrated math/physics course focusing on electricity and magnetism and related calculus topics. Am J Phys. 2000;68(8):749–57.
Gerace WJ, Beatty ID. Teaching vs. learning: Changing perspectives on problem solving in physics instruction. 2005; Available from: http://arxiv.org/abs/physics/0508131
Docktor JL, Mestre JP. Synthesis of discipline-based education research in physics. Phys Rev Spec Top - Phys Educ Res. 2014;10(2):1–58.
Chu Y, MacGregor JN. Human Performance on Insight Problem Solving: A Review. J Probl Solving. 2011;3(2):119–50.
Selçuk GS, Çal S, Erol M. The Effects of Problem Solving Instruction on Physics Achievement , Problem Solving Performance and Strategy Use. 2008;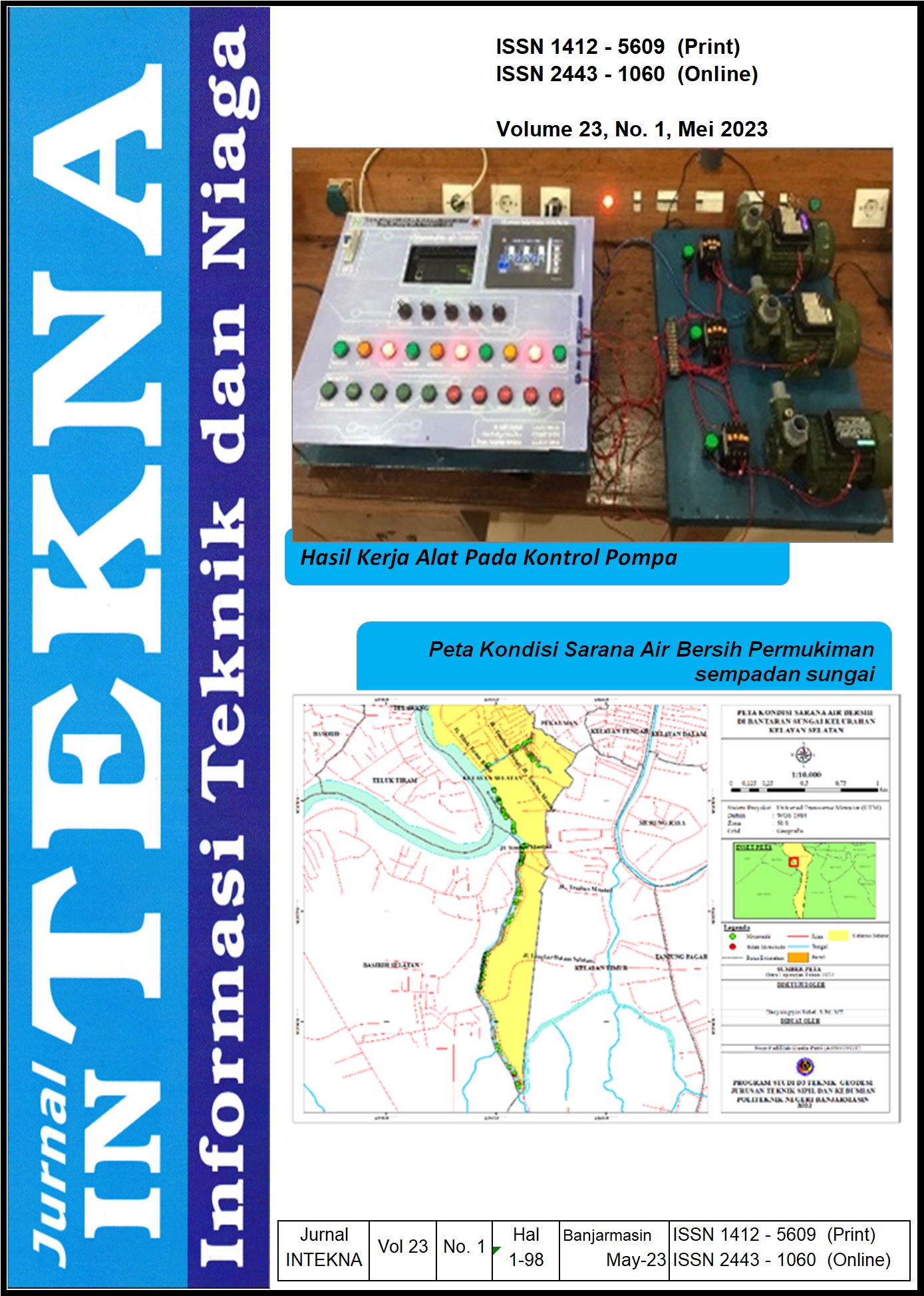 Downloads
How to Cite
Yadiannur, M. (2023). Learning From Worked Example : Pengaruh Worked Example (We) Dalam Meningkatkan Kemampuan Representasi Matematis Peserta Didik Pada Materi Direct Current Circuit. Jurnal INTEKNA : Informasi Teknik Dan Niaga, 23(1), 24–31. Retrieved from https://ejurnal.poliban.ac.id/index.php/intekna/article/view/1781