Perencanaan Jembatan Rangka Baja Pelengkung Sungai Liong
Keywords:
Steel Arch Bridge, Deflection, Liong River
Abstract
Bengkalis government do project to build Liong river bridge with construction type is concrete arch bridge. But at relatively new service time, there was a big deflection in one  of bridge segments. In this research will be design the bridge with steel arch bridge type.
            Bridge design using RSNI T-02-2005 about bridge load standard. For steel frame design refers to RSNI T-03-2005, and concrete structure design refers to RSNI T-12-2004. In piles calculation, using the Schmertmann method.
            The results of top structure design is top chord using WF.305.305.22.35, bottom chord WF. 305.305.39.63, diagonal chord WF.305.305.22.35, vertical hanger WF 203.203.10.17, wind bracing WF.203.203.8.12, truss bracing WF.203.203.8.12, girder using WF.400.200.8.13, cross girder WF.500.200.10.16, and the main girder using WF.500.200.10.16 profile. The results of bottom structure design is abutment width of 9,3 m and abutment length of 11 m.  Using concrete piles with diameter of 50 cm, length 20 m and 28 point of stake. The largest deflection of bridge is 118,72 mm. This deflection is still safe because the value smaller than tolerance deflection L/240, which is 458,33 mm. The most compatible construction method for liong II river bridge is temporary coloumn method.
Downloads
Download data is not yet available.
References
07/SE/M/2015, Surat Edaran Menteri Pekerjaan Umum dan Perumahan Rakyat Nomor 07/SE/M/2015, Pedoman Persyaratan Umum Perencanaan Jembatan, Jakarta.
Chen, W.F., Duan, L., 2015, Construction and Maintenance Bridge Engineering Handbook Second Edition, CRC Press, New York.
RSNI T-02-2005, Pembebanan Untuk Jembatan, Badan Standardisasi Nasional, Jakarta.
RSNI T-03-2005, Perencanaan Struktur Baja Untuk Jembatan, Badan Standardisasi Nasional, Jakarta.
RSNI T-12-2004, Perencanaan Struktur Beton Untuk Jembatan, Badan Standardisasi Nasional, Jakarta.
Struyk, J.H., Van Der Veen, W.C.H.K., 1984, alih bahasa Soemargono, Jembatan, Penerbit Pradnya Paramita, Jakarta.
Supryadi,B., Muntohar A.S., 2007, Jembatan, Beta Offset, Yogyakarta.
Vaza,H.,dkk., 2010, Perencanaan Teknik Jembatan, Kementrian Pekerjaan Umum Direktorat Jendral Bina Marga Direktorat Bina Teknik, Jakarta.
Wikibooks.org. Rekayasa Lalu Lintas. Dipetik 18 Januari 2018. https://id.wikibooks.org/wiki/Rekayasa_Lalu_Lintas/Jembatan.
Wikipedia.org. Jembatan. Dipetik 18 Januari 2018. https://id.wikipedia.org/ wiki/Jembatan.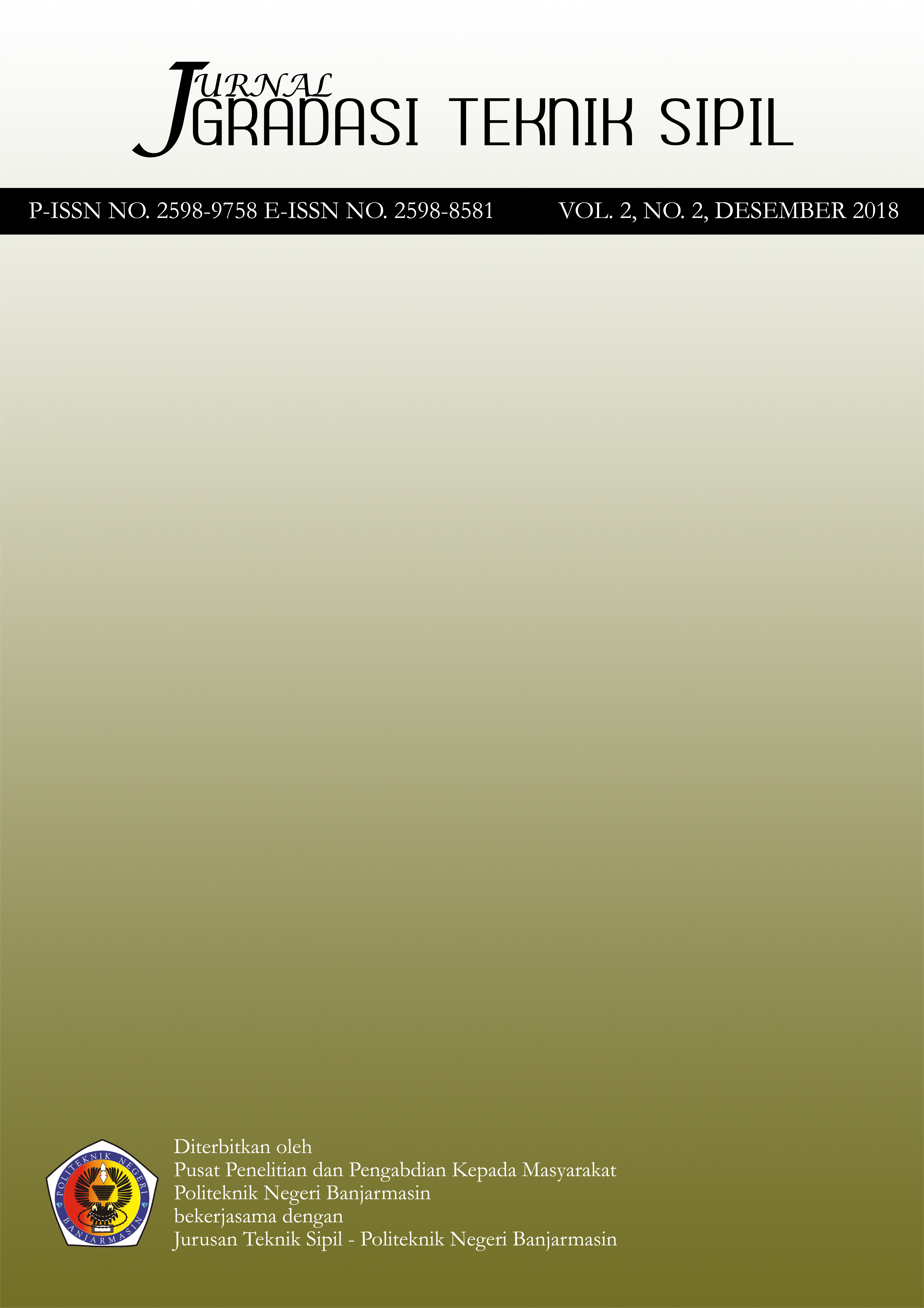 Downloads
License
Hak publikasi atas semua materi naskah jurnal yang diterbitkan/dipublikasikan dalam Jurnal Teknik Sipil ini dipegang oleh Dewan Redaksi dengan sepengetahuan penulis (hak cipta tetap dimiliki penulis).
Ketentuan legal formal untuk akses artikel digital jurnal elektronik ini tunduk pada ketentuan lisensi Creative Commons Attribution-ShareAlike (CC BY-SA), yang berarti Jurnal Teknik Sipil berhak menyimpan, mengalih media/format-kan, mengelola dalam bentuk pangkalan data (database), merawat, dan mempublikasikan artikel tanpa meminta ijin dari Penulis selama tetap mencantumkan nama Penulis sebagai pemilik Hak Cipta.
Naskah yang diterbitkan/dipublikasikan secara cetak dan elektronik bersifat open access untuk tujuan pendidikan, penelitian, dan perpustakaan. Selain tujuan tersebut, dewan redaksi tidak bertanggung jawab atas pelanggaran terhadap hukum hak cipta.