KEPUASAN MAHASISWA TERHADAP PELAYANAN ADMINISTRASI AKADEMIK PADA JURUSAN ADMINISTRASI BISNIS POLITEKNIK NEGERI BANJARMASIN
Keywords:
service quality, administration staff, student satisfaction
Abstract
The goal of this research is to describe students need academic services during their study provided by administrative staff. Considering the huge numbers of universities, each universities should have their characteristics and competitiveness so that they could maintain their existence. Besides that they need to maintain their quality so that the students will be satisfied with the services provided, thus the vision and mission of the institution could be achieved. The purpose of this research is to know if quality service of academic administration staff at Business Administration Department POLIBAN has an impact to student satisfaction. The sample of this research comprised 200 POLIBAN students at Business Administration Department. The data of this research were collected during the 2018-2019 year. The analysis show that assurance is the only variable who has significant impact to student satisfaction.
Downloads
Download data is not yet available.
References
Abdullah, F. (2006). Measuring Service Quality in Higher education. HEdPERF versus SERVPERF. Marketing Intelligence & Planning, 24 (1), 31 – 47.
Albrecht, K. (1991). Total Quality Service. Executive Excellence, July, 18 – 19
Anantha, R. A. A., & Abdul Ghani, A. (2012). Service Quality and Students' satisfaction at Higher Learning Institutions. A case study of Malaysian University Competitiveness. International journal of Management and Strategy. 3(5), 1 – 16.
Anderson, E. W., Fornell, C. & Lehman, D. R. (1994). Customer satisfaction , Market share and profitability. Findings from Sweden.Journal and Marketing, 58, 53 – 66
Arambewela, H. & Hall, J. (2009). An Empirical Model of International Student Satisfaction. Asia Pacific Journal of Marketing and Logistics, 21(4), 555 – 569.
Athiyaman, A. (1997). Linking student satisfaction and service quality perceptions. The case of university education. European journal of marketing 3, (7/8), 528 – 540
Gronroos, C. (1984). A service quality model and its marketing implication. European journal of marketing. 18(4), 36 – 44.
Helgesen, O. & Nesset, E. (2007). What accounts for students loyalty? Some field study evidence. International Journal of Educational Management, 21 (2), 126 – 143
Hill, F. (1995). Managing Service Quality in Higher Education: The role of the student as primary consumer. Quality Assurance in Education, 3(3), 10 – 21.
Ilias, A., Hassan, H.F.A., Rahman, R. A., & Yasoa, Mr. R. (2008), Student satisfaction and service quality: Any difference in Demographic factors? International Business Research, 1 (4), 131 – 143
Kotler, P. & Clarke, R. N. (1987). Marketing for Healthcare organizations, Eaglewood Cliffs, NJ: Prentice Hall
Landrum, H. Prybutok, V. R. & Zhana, Z. (2007). A comparison of Magal's service quality instrument with SERVPERF. Information of Management, 44, 104 – 113.
Malik, M. E., Danish, R. Q. & Usman, A. (2010). The impact of service quality on stuent's satisfaction in Higher Education Institutes of Punjab. Journal of Management Research 2(2), 1 – 11.
Oliver, R. L, & Desarbo, W.S. (1989). Processing of the satisfaction response in consumption. A suggested framework and research proposition. Journal of consumer satisfaction, Dissatisfaction and complaining Behaviour. 2, 1 – 16.
Parasuraman, A., Zeithaml, V. & Berry, l. (1988). Communication and control processes in the delivery of service quality. Journal of marketing, 52, 35 – 48.
Parasuraman, A. Zeithaml, V. A & Berry, L. L. (1985). A conceptual model of service quality and its implication for future research. Journal of Marketing 49, 41 – 50.
Parasuraman, A., Zeithaml, V.A. & Berry, L. L. (1990). Five imperatives for improving service quality. Sloan
Rowley, J. (2003). Designing student feedback questionnaires. Quality Assurance in Education 11(3), 142 – 149.
Rowley, J. E. (1996). Customer compatibility management. An alternative perspective on student to student support in higher education. International journal of educational management, 10(4), 15 – 20.
Zammuto, R. F., Keaveneu, S. M. & O'Connor, E. J. (1996). Rethinking student semas: Assessing and improving service quality. Journal of Marketing in Higher Education, 7(1), 45 – 69
Zeithaml, V.A., Parasuraman, A. & Berry, L.L. (1990). Delivering Quality Service; Balancing Customer Perceptions and Expectations. New York: The Free Press.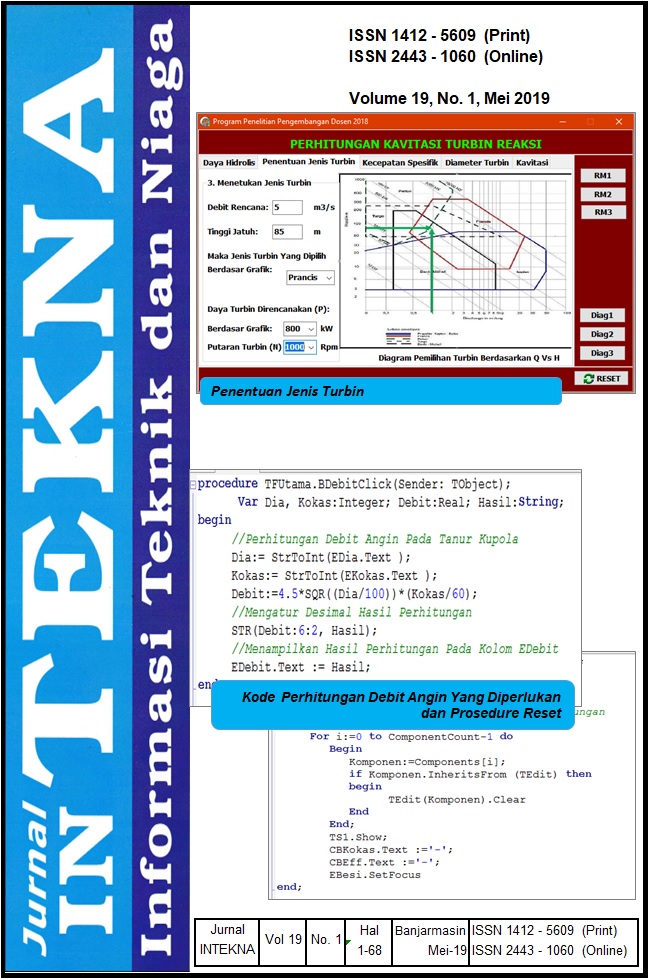 Downloads
How to Cite
Padli, P., Pebrianto, A., & Rustaniah, R. (2019). KEPUASAN MAHASISWA TERHADAP PELAYANAN ADMINISTRASI AKADEMIK PADA JURUSAN ADMINISTRASI BISNIS POLITEKNIK NEGERI BANJARMASIN. Jurnal INTEKNA : Informasi Teknik Dan Niaga, 19(1), 15–20. Retrieved from https://ejurnal.poliban.ac.id/index.php/intekna/article/view/718