Perencanaan Struktur Atas Jembatan Komposit Sungai Nipah Desa Darul Aman Kecamatan Rupat
Indriyani Puluhulawa

Nur Aspaliza

Politeknik Negeri Bengkalis

Armada Armada

Politeknik Negeri Bengkalis
Abstract
The  Darul Aman Village Bridge was originally a wooden bridge connecting community settlements with harbor and plantation areas. Yhe current condition of the bridge is not worth crossing because the wooden structure on the bridge has severe weathering, so it is very risky if forced to pass through the vehicle continuously and will cause further damage.for this purpose a nwe bridge is planned using a composite structure between steel girder and concrete slab. This plan refers to SNI T-02-2005 for loading bridge and SNI T-03-2005 fot steel structure planning. The planned plan includes bridge slab, girders, diaphragms and bridge elastomeric placement.
            From the result of the planning, the steel girder profile is using WF 800.300.14.26 , with a gap between 1,125 m. The steel angles profile diaphragm 70.70.7 mm using with a gap 4 m diaphragm, the elastomeric placement diameter is 175.175.12 mm
References
SNIT-02-2005, Pembebanan Untuk Jembatan,BSN, Jakarta, 2005.
SNIT-03-2005, Perencanaan Struktur Baja Untuk Jembatan,BSN.
Hanif R, Desain Ulang Jembatan Liong Desa Bantan Tengah Menggunakan Struktur Komposit, Politeknik Negeri Bengkalis, Bengkalis, 2016
Setiawan A,Perencanaan Struktur Baja DenganMetode LRFD(Berdasarkan SNI 03-1729-2002), Penerbit AIRLANGGA, Jakarta,2008.
Zamri S, Perencanaan Jembatan Beton Bertulang Sungai Senderak Bengkalis Berdasarkan Sni T-02-2005, Politeknik Negeri Bengkalis, Bengkalis, 2016
AnggrainiA.J, "Analisis Desain Jembatan Komposit Gelagar Baja Menggunakan Struktur Non-Prismatik, 2015.
SNIT-12-2014, Perencanaan Struktur Beton Untuk Jembatan, putslitbang Jalan dan jembatan Dapartemen Pekerjaan Umum.
Pujianto A. Struktur Komposit dengan Metode LRFD, 2007.
Nasution T. Modul Kuliah Struktur Baja II, 2012.
Dinata. EI, Perencanaan Struktur Atas Jembatan Komposit Sungai Bengkalis, Politeknik Negeri Bengkalis, Bengkalis, 2012.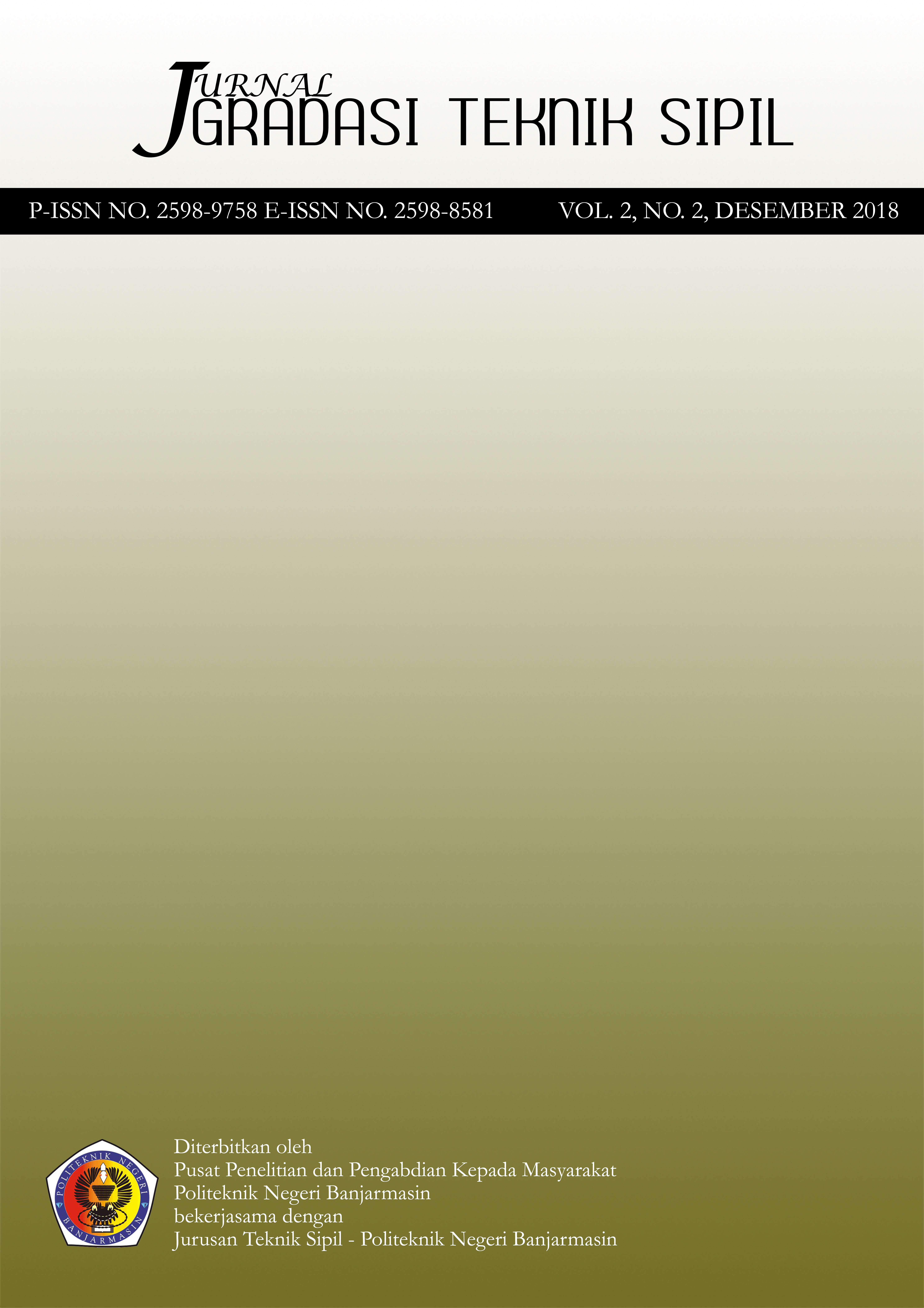 This work is licensed under a Creative Commons Attribution-NonCommercial-ShareAlike 4.0 International License.
Hak publikasi atas semua materi naskah jurnal yang diterbitkan/dipublikasikan dalam Jurnal Teknik Sipil ini dipegang oleh Dewan Redaksi dengan sepengetahuan penulis (hak cipta tetap dimiliki penulis).
Ketentuan legal formal untuk akses artikel digital jurnal elektronik ini tunduk pada ketentuan lisensi Creative Commons Attribution-ShareAlike (CC BY-SA), yang berarti Jurnal Teknik Sipil berhak menyimpan, mengalih media/format-kan, mengelola dalam bentuk pangkalan data (database), merawat, dan mempublikasikan artikel tanpa meminta ijin dari Penulis selama tetap mencantumkan nama Penulis sebagai pemilik Hak Cipta.
Naskah yang diterbitkan/dipublikasikan secara cetak dan elektronik bersifat open access untuk tujuan pendidikan, penelitian, dan perpustakaan. Selain tujuan tersebut, dewan redaksi tidak bertanggung jawab atas pelanggaran terhadap hukum hak cipta.